EMAS in EU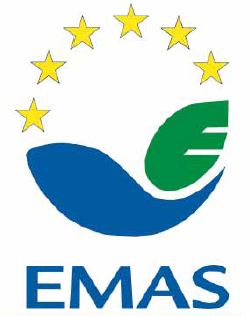 EMAS system is defined by relevant EU Regulation: Regulation (EC) No.1221/2009.
Since 2010, EMAS registration is also available to organizations autside the EU ("third country EMAS registrations").
EMAS u sebi sadrži sve zahteve ISO 14001:2004 standarda ali i dodatne zahteve kao što su:
Transparetno izveštavanje i obavezno objavljivanje konkretnih podataka kroz javno dostupnu Izjavu o zaštiti životne sredine za koju je obavezna i eksterna validacija
poštovanje zakonskih propisa u vezi sa životnom sredinom (uključujući i odgovarajuće granične vrednosti i sl)
veće uključivanje zaposlenih
poboljšavanje performansi u vezi sa životnom sredinom (odgovarajući pozitivan trend EPI)
uključivanje u razmatranje i identifikovanje i indirektnih uticaja na životnu sredinu.
Sve relevantne informacije u vezi EMAS u EU može se naći na zvaničnom web sajtu EMAS:
http://ec.europa.eu/environment/emas/index_en.htm
Ključna dokumenta koja su bitna za EMAS mogu se preuzeti i sa našeg web sajta – stranica Dokumenti.