EMAS in EU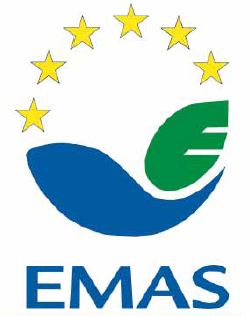 EMAS system is defined by relevant EU Regulation: Regulation (EC) No.1221/2009 (Annexes I, II and III ammanded with EU Regulation 2017/1505) .
Since 2010, EMAS registration is also available to organizations autside the EU ("third country EMAS registrations").
EMAS contains all requirements of standard ISO 14001:2015, but also some additional requirements, like:
Transparent reporting and disclosure of environmental related data through Environmental statement (which also need to be validated by external environmental verifier)
legal compliance (including relevant emmision limits)
people involvement
improving environmental performance (positive trend of EPIs)
indirect environmental impacts shall be considered.
More infor can be found at official EMAS EU web site
http://ec.europa.eu/environment/emas/index_en.htm
Some of the key EMAS documents can be downloaded also from our web site – page Dokumenti.